Gulf Coast Air Conditioning Repair –
McCullough and Sons Inc Your Cooling and Heating Company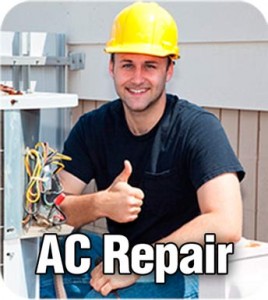 The air conditioning units at your home are intricate pieces of technology that require some lucid understanding with how they work. While you are able to do the repairs on some of your household items, ac units aren't amongst them. It requires time and energy to fully understand the mechanics of this cooling system. But most of the people don't have time for all of this. That's where our trusted and reliable Pensacola AC repairs contractors come into play. Pensacola AC Repair has all the necessary tools, equipment and expertise that you need to get your air conditioning repairs done, cost effectively and on time.
If you are finding it hard to determine the cause of your AC's malfunctioning, give us a call and our experts will get to you in no time. McCullough & Sons Cooling & Heating will get all your air conditioner issues in writing to provide you with an affordable and viable solution.
If you need AC repair work at your home and that too at the most affordable prices, you are in the right place then.
Air Conditioning Replacement Parts
One of our many services include replacing old parts of your air conditioning units. So when you hire Pensacola AC repair contractors, you are provided with an honest assessment with which parts of your AC needs replacement or service. Our AC repair truck carries all kinds of spare parts and tools that your AC repair would ever need. So whether it's the heater strips or the evaporator coil, expansion value or the compressor, we will have them all, on-board.
Pay For the Real Repairs Only
What many air conditioner repairing companies do is to take advantage of the asymmetrical knowledge where consumers know a little about AC repair and service. So even if your air conditioning unit needs just a filter change, certain companies will come into you home and invent some additional problems that may never exist. We know the value of your hard-earned money and It's our duty to provide you the services that are worth your every dollar.
The benefit of having your AC repairs done from McCullough & Sons Pensacola AC contractors is that you will be charged only with the real repairs. If a filter is all that what's responsible for a poor cooling, only that filter will get a replacement. Our team of professionals will do an honest assessment and won't invent any additional issues. They will also be guiding you with how can you can take care of these petty issues all by yourself.
McCullough & Sons an Air Conditioning Licensed Contractor
Whether it is a big repair job or replacement work that has to be rendered, or something as simple as adding refrigerant or replacing a filter, when you choose to hire McCullough & Sons Inc for the job, you will appreciate the fact that all Pensacola, Milton, Gulf Breeze and Navarre FL ac repair contractors working in the organization are licensed and insured. This means they have met the minimum requirements laid out by the State of Florida, to work in this field, and to perform the work in your home. We operate with the latest equipment available for repair services, so the work will be completed in a timely fashion, and the highest standard of excellence, so  call  McCullough & Sons Inc for you AC repair services.
Understanding the basics of how your ac unit works, is something that all home owners should take the time to do. But, all too often they simply hire a company to install the ac, and don't take the time to learn how it functions, how often to replace the filters, or what components make up the ac unit. In turn, they will never know what the issues are when their ac is not working as it normally had functioned in the past. Even if you do not understand how your ac works, if you hire a reliable, honest, and trusted company, you can be rest assured they will perform only the necessary services, will not try to up charge you for unnecessary services. Call us today to get your air conditioner repaired.
Free Service Call with Repair
Upfront price on parts or AC Repair.
Senior Citizen Discounts and Military Discounts,
one discount per service call
Same Day Service
Warranty on Parts
Limited Time only. Certain exclusions may apply.
Contact us Today!
The Health and Comfort of All our Esteemed Gulf Coast Residents Is Our #1 Priority
For EMERGENCY AC Repair in Pensacola, Milton, Gulf Breeze and Navarre or a FREE New System Estimate – CALL: 850-677-1993
We service all brands of central air conditioners, heat pumps and furnaces.