How They Can Benefit You While Hiring An AC Repair Company?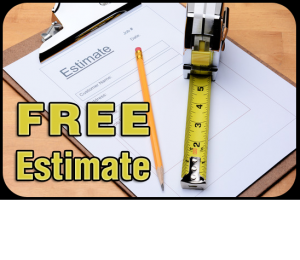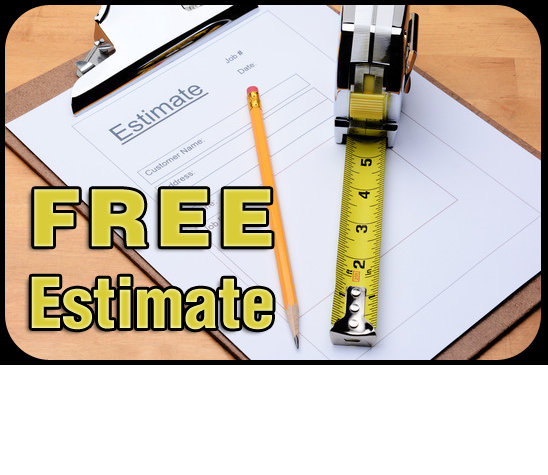 For some, it may not be a big deal to buy a new AC system, but for those who have to carefully apportion their earnings and savings, this could be game changer. For years, we have seen people calling and asking us about how they can get the best deal on their new AC or for the repairs that they need on their old one. So we set up a team of experts with years of professional experience to help people with their enigma. Free estimates aren't something of a novelty for us, because we have been doing it since the inception of McCullough & Sons Cooling & Heating point.
With our honest team, you will be getting all the technical estimates being done at zero cost, that usually include determining the problems, assessing the situation and giving you a free written quote. Not only that, but we will also giving you the best rates on your new air conditioning units that you are planning to buy.
Getting a free estimate from us has a few benefits, check them out:
Honest Work
Not every company provides free estimates, but those who do, they know that their estimates will be compared with the competitors. But still they provide them because of their honesty. They take time to visit your home because they know that they are providing you the best rates for the work that's needed to be done.
But if a company isn't providing a free estimate, it's probably because they aren't competitive and honest. They will try to charge according to the maximum willingness to pay of their every customer which is unethical in this time and age. They will try to add unnecessary services to your total bill because that's how they make profits by exploiting the consumers.
With McCullough & Sons Cooling & Heating, you will not just get free estimates, but also the best quality service from one the best professionals in Pensacola, FL.
Price Guarantee
Not just the free estimates—honest and reliable companies will give you a price quote over certain period of time (30 days, 60 days, etc.). This price guarantee allows you to compare prices with other companies before you can finally make your decision.
McCullough & Sons Cooling and Heating company works on the principle of providing the best value for its services. So this price guarantee allow people to get the best quote on your new air conditioner or heating unit. But we assure that there is no one in the Pensacola area that could beat our estimates. We work keeping only satisfying profits so there is a win-win situation for us and our customers.
A Benchmark Base
Free estimates need to be accurate and reliable. If your aren't getting an estimate that closely matches with the incurred cost, you are probably wasting your time with getting them. As a homeowner, you would know that some house chores can cost you more than expected while others could take less. It's only when you have the professionals around you, they will be able to give you the accurate estimates. McCullough & Sons Cooling & Heating has a team of professionals that will get you the closest estimates for your new AC system. This way, you can easily benchmark our quotes against the others. And we can guarantee that our prices will be accurate.
With our free estimates, you compare and contrast the deals that you would be getting from other companies. This will help you determine which is the right company for your new air conditioning unit.
Same-Day Estimates
What's more? We provide same day estimates so that you can get your work done in time. We aren't like others where you might have to wait for days before receiving a quote. Because McCullough & Sons Cooling & Heating deals only with your air conditioning and heating repairs, our team of professionals would provide you unbiased same-day estimates for the new air conditioning units at your home.
If you are still unsure where to start, try out these tips to avoid any pitfall while buying a new AC.
Don't ignore the value of SEER (seasonal ratio efficiency ratio) rating while buying a new cooling or heating system at your home. An SEER rating of 14 is the minimum, while 15 SEER is considered good. An SEER of 16 or above comes under high efficiency systems. If you want to cut down your heating and cooling expenses by up to half, then try getting an high efficiency cooling or heating unit.
Going for the lowest price
You have to make the choice: More savings or less up front payments. Because there is a clear trade off when you will be going to buy a new heating or cooling unit for your home. Let's say, a high efficiency AC could cost you around $600 more than a low efficiency unit, but over the estimated life of the product, you can significantly save more than that. High energy efficient air conditioning units can save you as much as $300/year.
Missing the rebate opportunities
Many states provide rebate on your high efficiency heating and cooling units to encourage homeowners to switch to energy-efficient solutions. These rebates can go as high as $1500. So don't miss the opportunity and talk to your contractor about them.
Not caring about the maintenance
Once you have set up a new air conditioning or heating unit at your home, it's necessary that you take the maintenance into consideration to avoid hefty repairs costs or to experience low performance. That's where McCullough & Sons Cooling & Heating company can help. Just give us a call and we will guide you through everything that you need to know about the maintenance of your new AC.